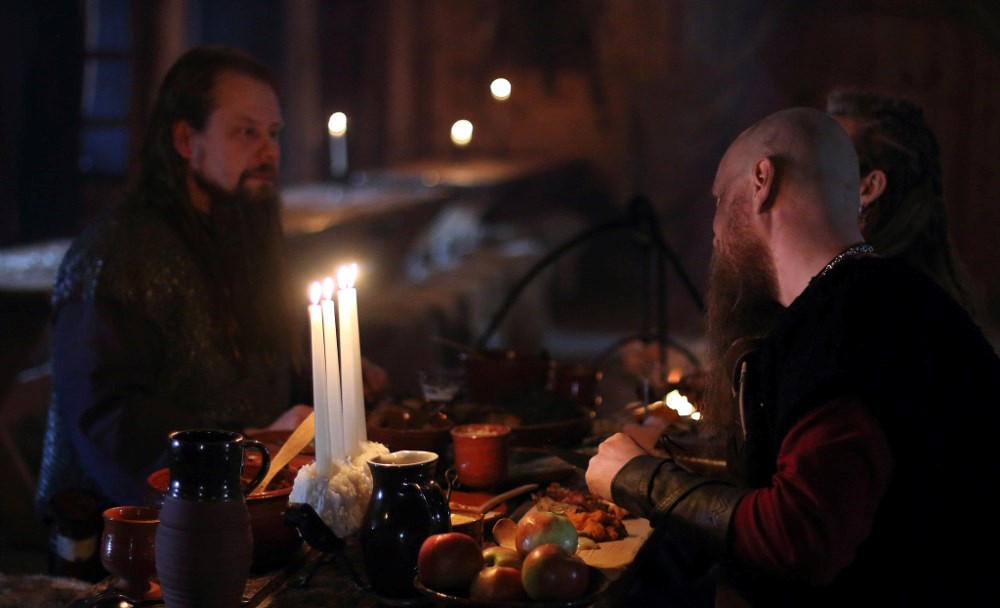 Viking Feast
Autumn and the dark months of winter are time for repairing fishing nets, making tools and for other labour, but also for games, stories and spending time together. A good feast brings needed variety to ordinary days!
The chieftain's hall was the most important building in a Viking settlement. This was the seat of the chieftain and the place where everyone gathered to counsel and feast. In our hall Rodeborg, you can arrange birthdays, pre-Christmas parties and other occasions – or just enjoy the delicious food and atmosphere for the fun of it. Axe throwing, or other Viking activities, give good appetite before dinner in the hall, where the hearty meal is served on a piece of wood and the beverages in clay mugs. It's also possible to stay overnight in the hall. Read more
Latest Updates
New photos
Här kokas det vintergryta på rökt kött och spjuten står redo. Dags för vinterspel! (Ett vegetariskt soppalternativt finn… Read more
New photos
Vackert är det här i Rosala!
☀️☀️☀️
Kauniit näkymät Rosalan kyläsatamassa!
☀️☀️☀️
Another beautiful day in Rosala!
#ros… Read more